To Introduce Florals into Your Decor or Not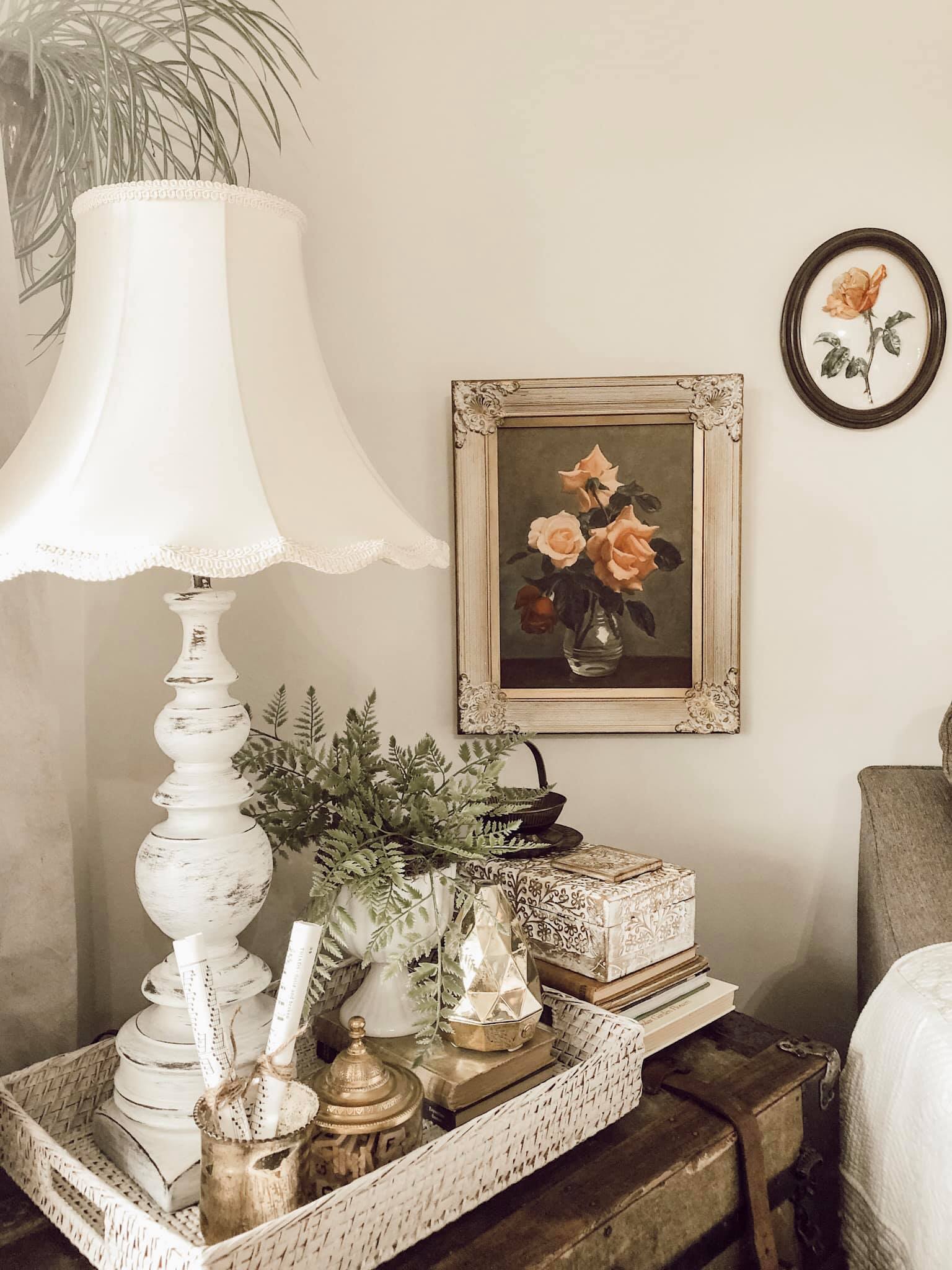 Do you love flowers + florals but resist introducing them to your decor because you think they're too feminine for your honey?
This is my Honey's corner in the living room, (I'm lucky cause he loves everything I do and never questions or grumbles about a vignettes.) I asked him if he felt his favourite spot was too feminine now that I changed the decor and added the floral art and arrangements. His response was so sweet and led to an interesting discussion.
"I never question what you do or why you do it. You continue to surprise me with your DIYs. It's so beautiful and feels like home. You go girl."
"I was worried you would think it's all getting too feminine."
"I love your feminine 😅."
"My grandpa's house was feminine, he loved florals and was an artist and avid gardener. Both his flower and vegetable gardens we're often highlights in the local newspaper.
When you think about feminine versus masculine design it historically has been the men who designed the most beautifully gardens and ornate architecture."
"Yes, they are for the most part very feminine in design.
I love your curves, flowing hair and softness. How my arm fists the curve of your waist and my hand follows the slope of your hip. I love coming home and having a soft place to land."
"When you think about it. Guitar bodies are shaped like a woman and tuck nicely into a mans arm."
This is what home feels like.