Colour Therapy in the Simplest of Ways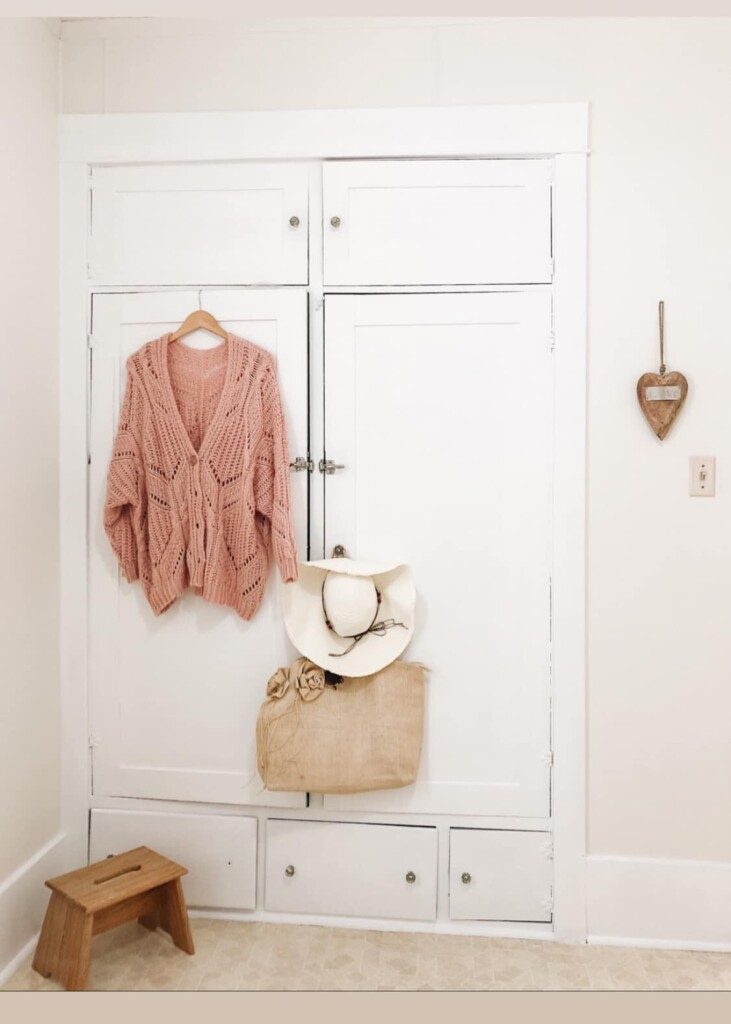 Colour Therapy is something I've implemented in my practice for years and it goes beyond environmental Feng Shui. The colour of your clothes can impact how you feel. You know the little red dress and all.
When working with my 3day client a couple of weeks back I made a point of hanging this pretty pink sweater on the door of the builtin wardrobe. Pink is the colour of love so when she's feeling alone or lonely I suggested she wrap herself up in this sweater and imagine she's being hugged in the arms of love.
Being this is the first vignette she sees upon waking up she's reminded that she is always wrapped up in pink bubbles of love.
Who knew that something as simple as a pretty sweater hanging on a door can have a powerful impact. 😉