The Power of a Carefully, Intended, Curated Vignette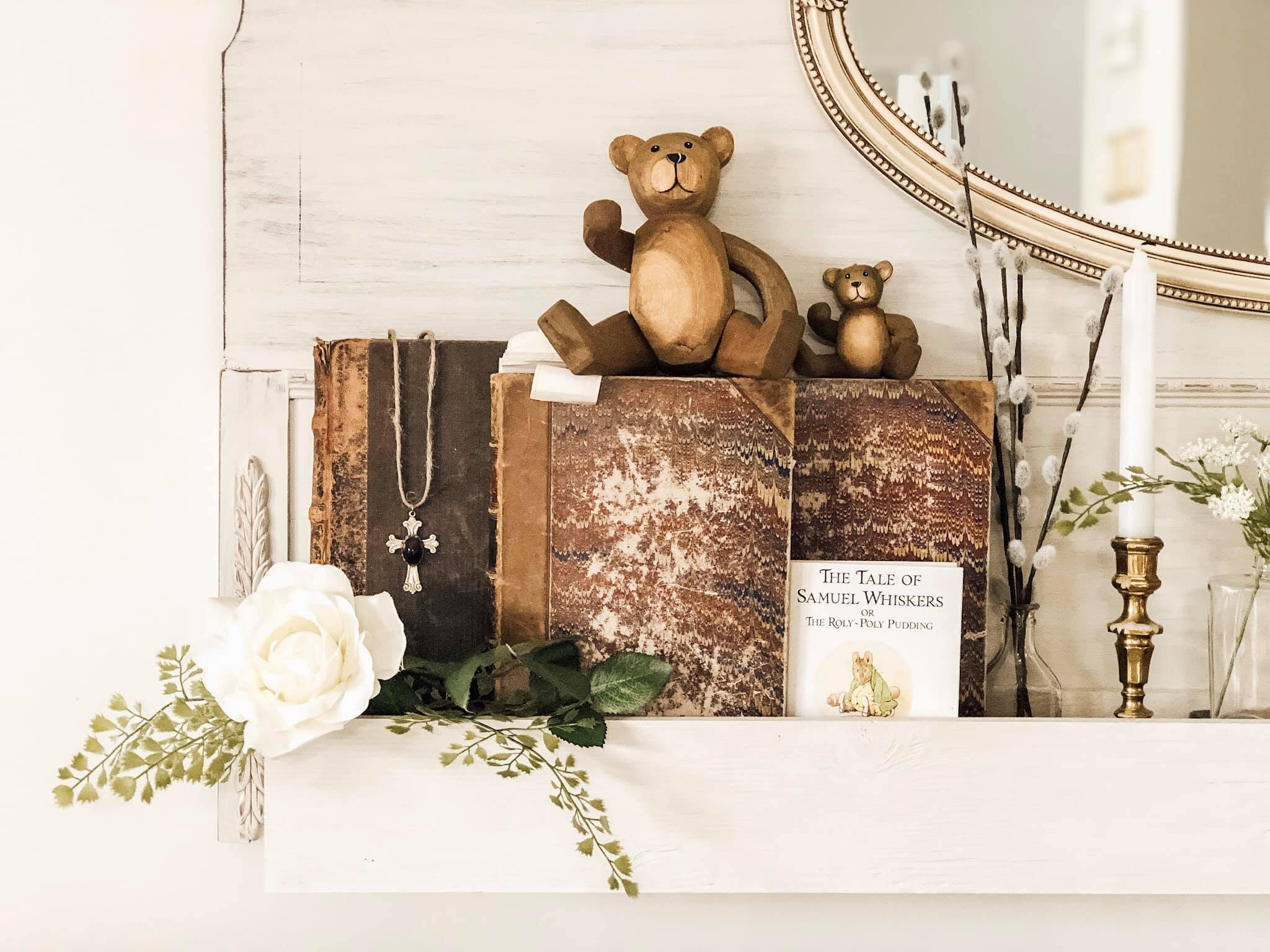 Since my first beautiful and sweet granddaughter arrived almost 3 years ago 😂💗🙏💗 I've had a yearning to sprinkle bits of whimsy into each vignette that reminds me of my childhood and the joy I had spending time with my Grandfather.
I tuck a little something special into the most unexpected places.
I want every day to be a treasure hunt filled with magic and heart filled giggles.
I hope that when my grand-babies are 55 they have moments like this where they get warm and fuzzy basking in the love of their past, gratitude for the moment while creating treasured memories for their grandchild.
It is my hope that in those moments like this when the past, present the future come together they will feel me and know that that they are, have been and will always be loved by their Grammy and that 55 years from now when I may be physically gone (I plan on living a long and healthy life 109 years to be exact 😃) that my love for them will remain. It is my hope they will feel me near in the whisper of their name, the scent of my hair in the breeze, the sight of a Celtic amethyst cross (gifted to me as a child from my grandfather) found at the bottom of a drawer or a thrifted, vintage mama and baby wooden bear and know that I will always be there saying, "I love you so much. I am here and I love you."
This is what home feels like💗