Feng Shui Entryway Spring Redesign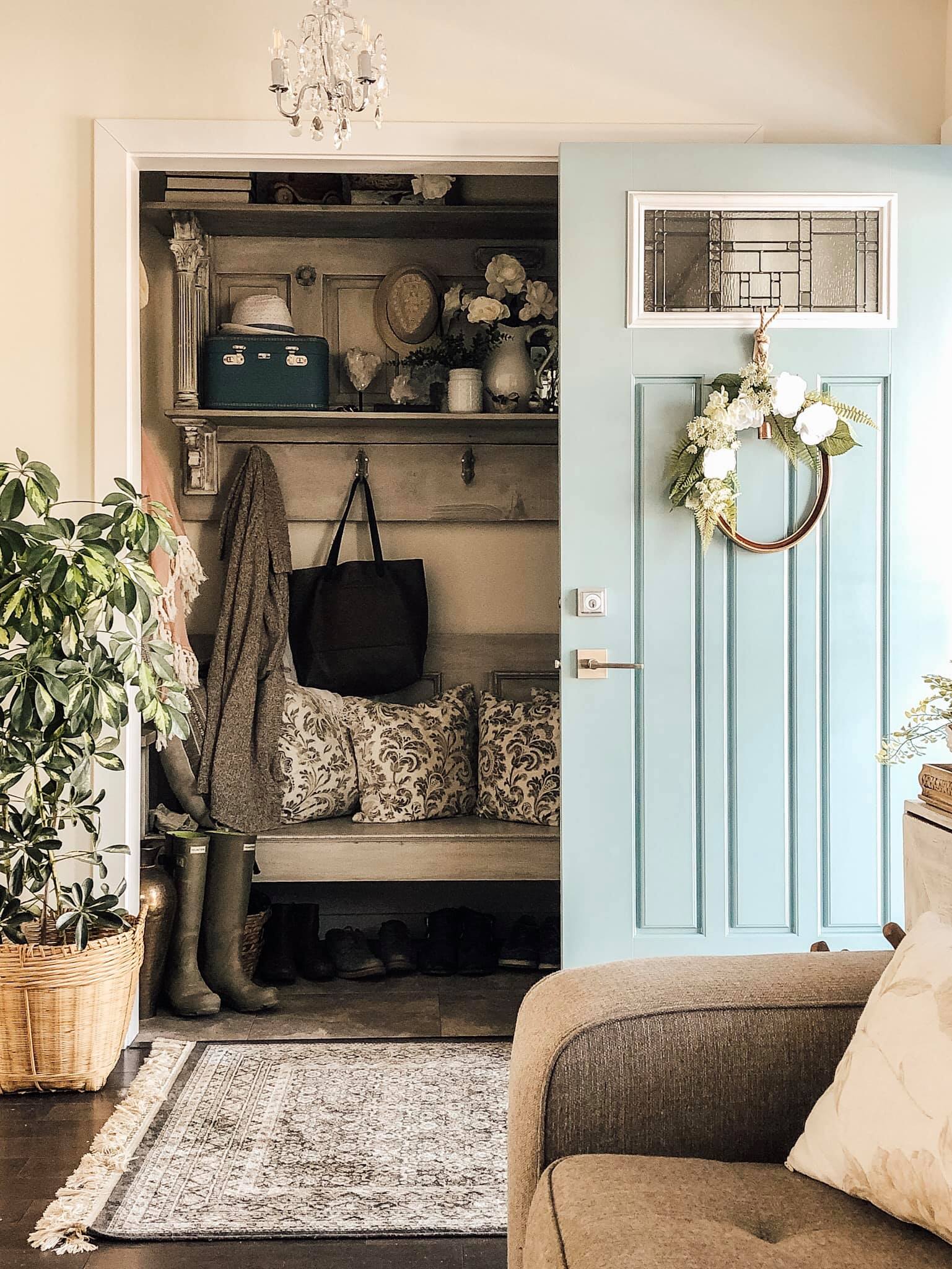 Oh my, the sun was out all weekend with the temperature at 3 degrees Celsius. The promise of spring is in the air and I felt moved to redesign the vignettes in our entryway which falls in The Helpful People and Travel Gua which is associated to the metal element and the colors of white, grey, silver, gold, bronze, copper and brass.
I stored our winter gear in the suitcases and added my favorite faux white roses and a sprig of Queen Ann Lace to represent the blooming of possibilities. Of course, I had to find a spot for my favorite chickadees.
My honey teases me that it's all pretty but he's got nowhere to put his keys and ☀️ glasses.
I'm like, "don't worry I've got a spot in the making for you." Do you see a thrifting trip in my future? 😂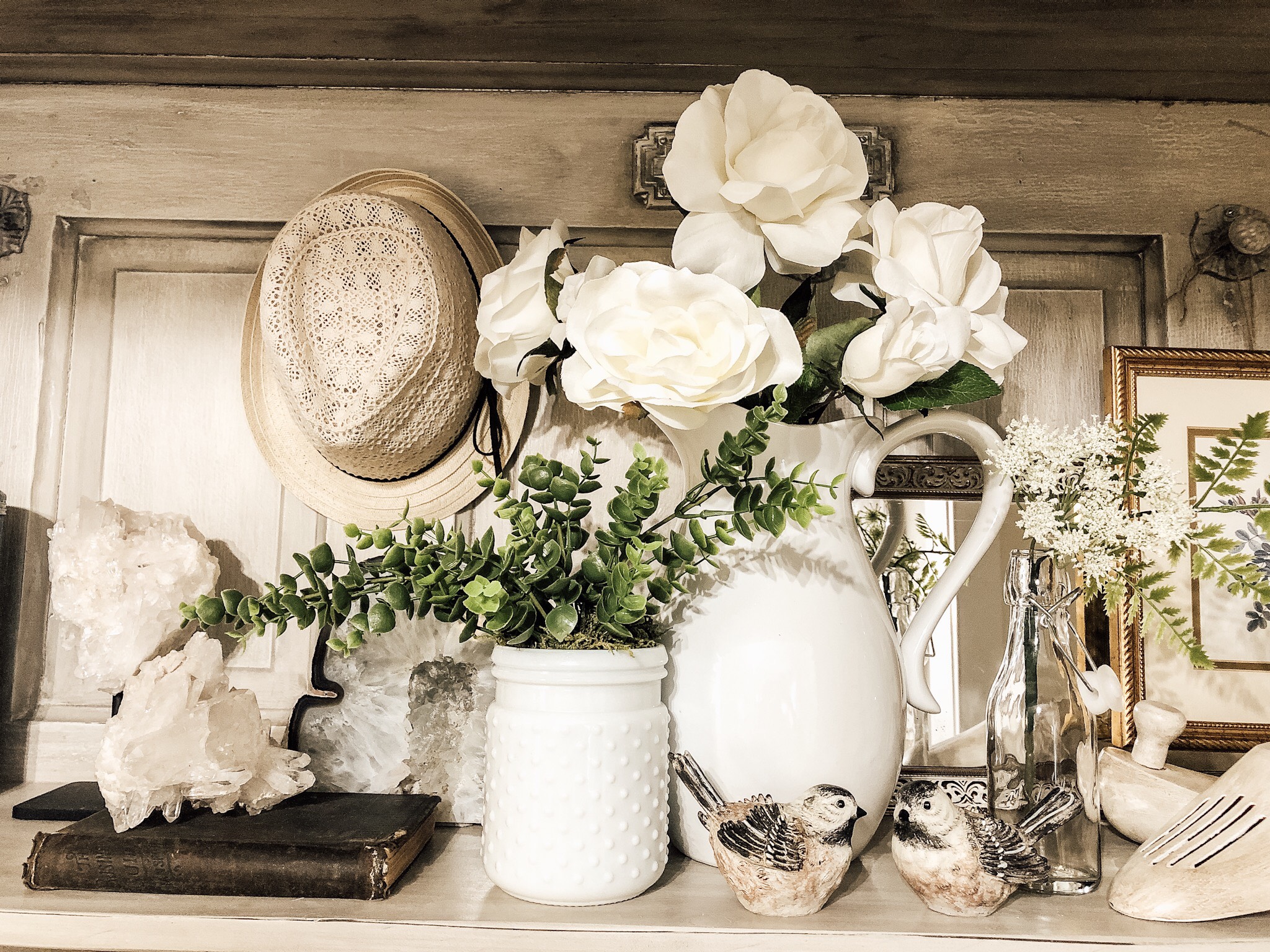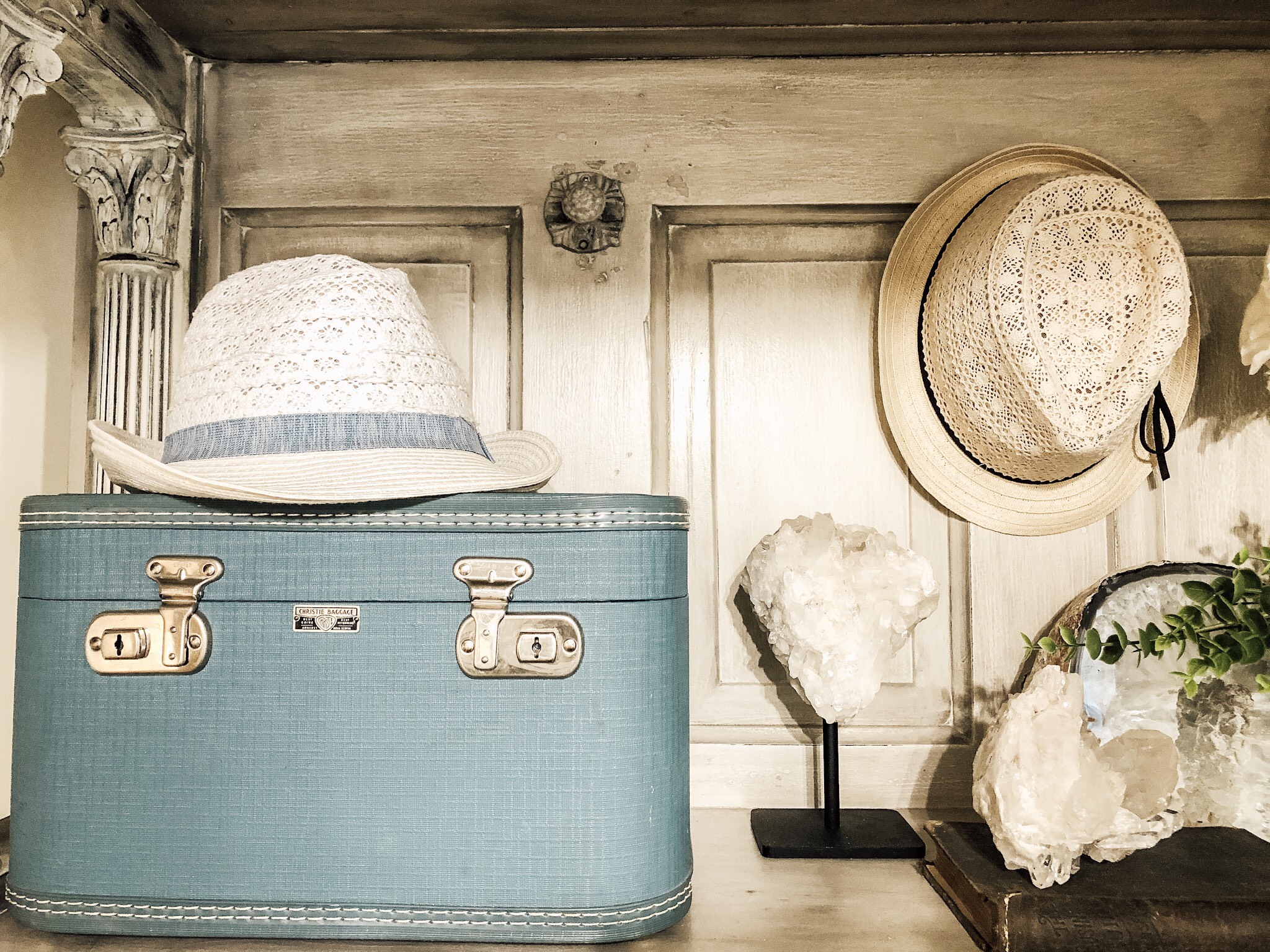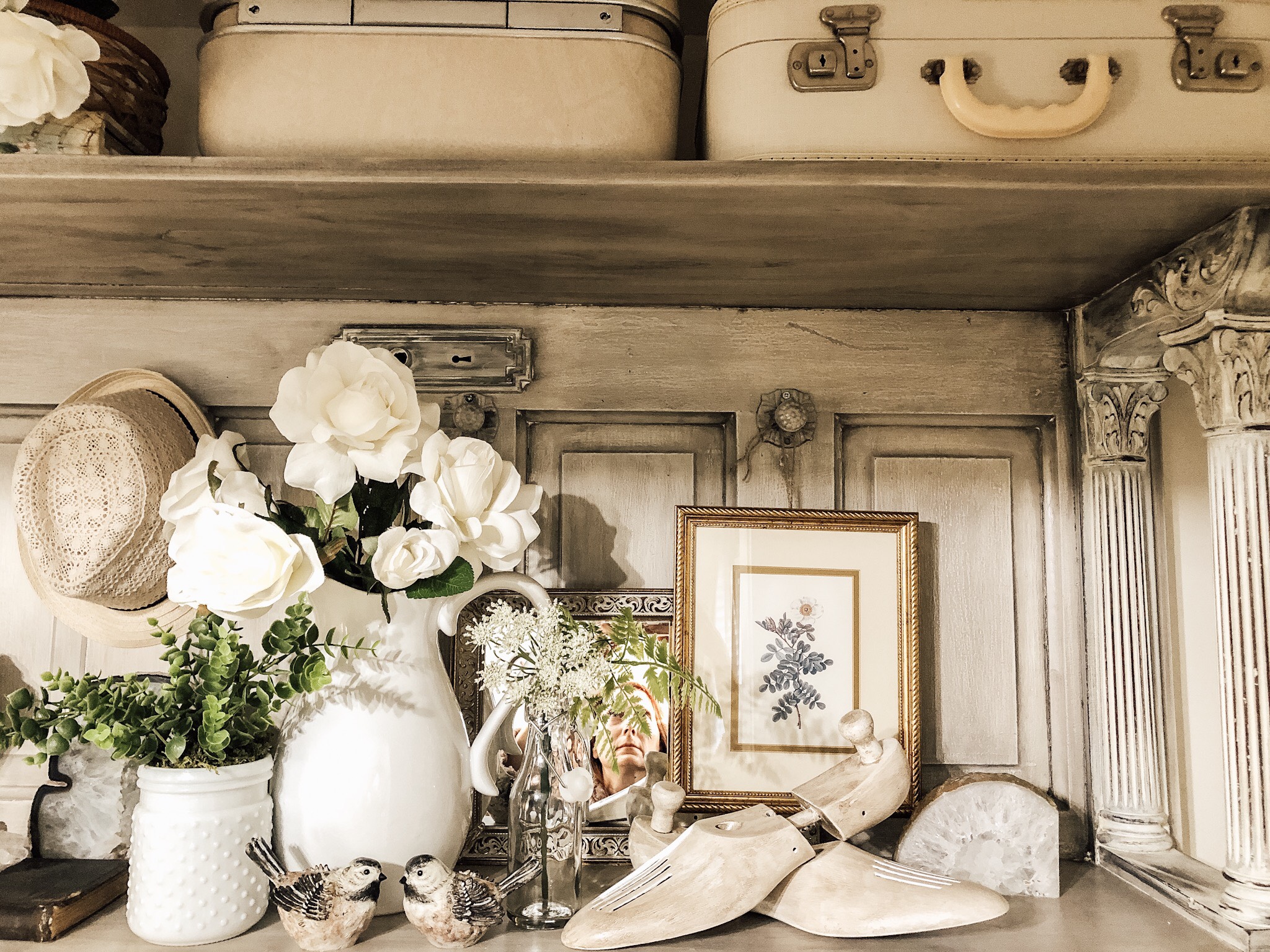 Shop my Look
If you love my look and DIY isn't your thing don't worry. I've resourced some affiliate links for you to shop my look.