Feng Shui Kitchen Talk #4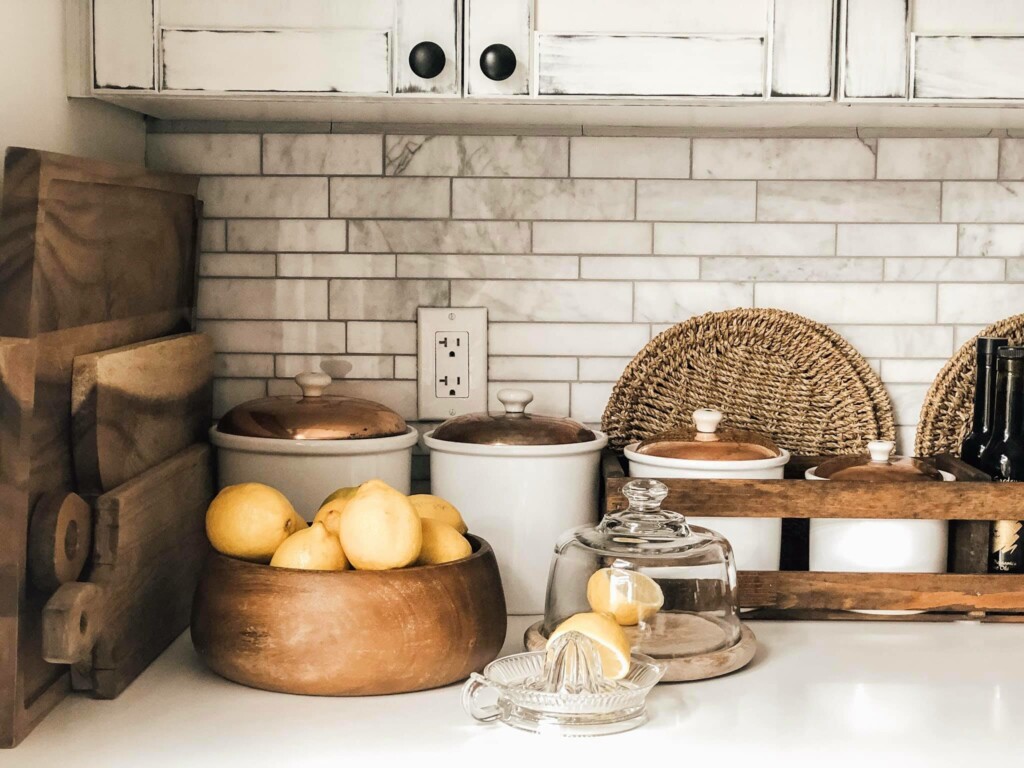 Q – "Hey, Bridget, I love your kitchen makeover, but do you find the white too cold, especially with what looks like a marble backsplash?"
A – The short answer is no. I/we don't find the kitchen cool now that it's off white. In fact, it feels light and airy and definitely more inviting.
The long answer is, over time, it could especially since the back of our home is all windows the off white kitchen could start to feel cool in the winter with the icy landscape literally on the other side of a 5 foot window.
I've balanced the expanse of white, cream and stainless steel by adding wood accents in the cutting boards, wood crate, wood bowls and tray. Earthenware canisters and copper accents also add warmth to the space, as does the bowls of fruit and veggies.
I even added wicker and wood charger plates along the backsplash that we use for hot pads for serving dishes during family dinners to soften the coolness of the tile.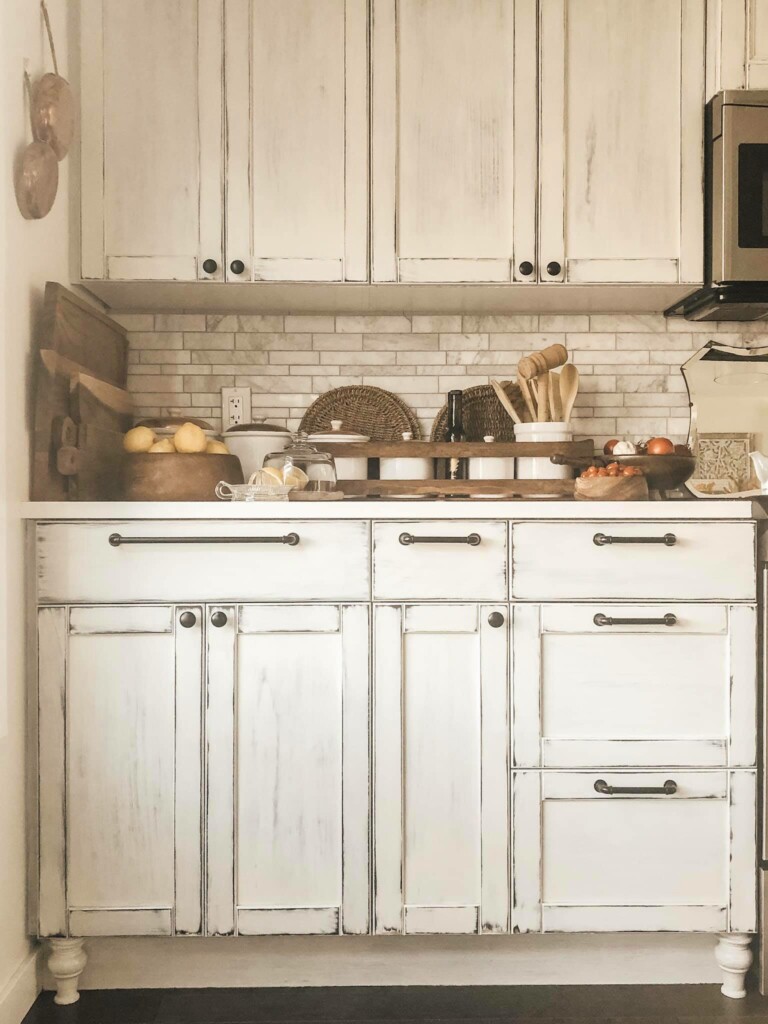 Q – "Your countertops are full of stuff, isn't that a Feng Shui no-no?"
A – In some views, yes, but you have to do what you have to do. And you have to look at every space as unique.
Clean and clear kitchen counters are best as they create the feeling of an expansive working space.
Our kitchen is small with limited storage so I've used the counter to store items we use all the time. The canisters store oatmeal, rice, teas, coffee, sugars.
The closed cabinets store canned and boxed dry goods, pots and pans and baking supplies.
My philosophy is that it's best to find creative ways to make your space work for you. So I've done that here.
I haven't stored our kitchen appliance such as the toaster and mixer on the counter as the stainless steel would add to the hard and coolness of the backsplash. We also seldom use those appliances so it didn't make sense to keep them out.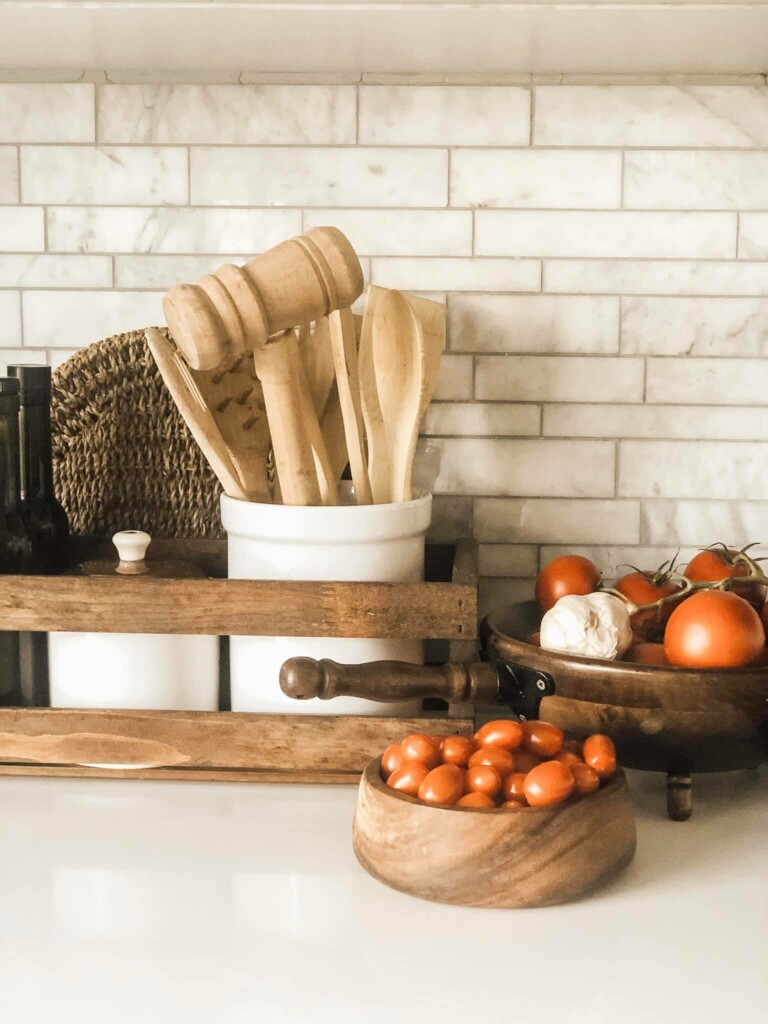 We do keep our kettle out because we love our French Pressed Coffee.
It's a small but mighty kitchen that works for our needs and although the design may break some Feng Shui rules I found the balance through Feng Shui design.
Oh, everything on the counter with the exception of the kettle has been thrifted.