Feng Shui DIY Faux Flower Arrangements That Break all the Myths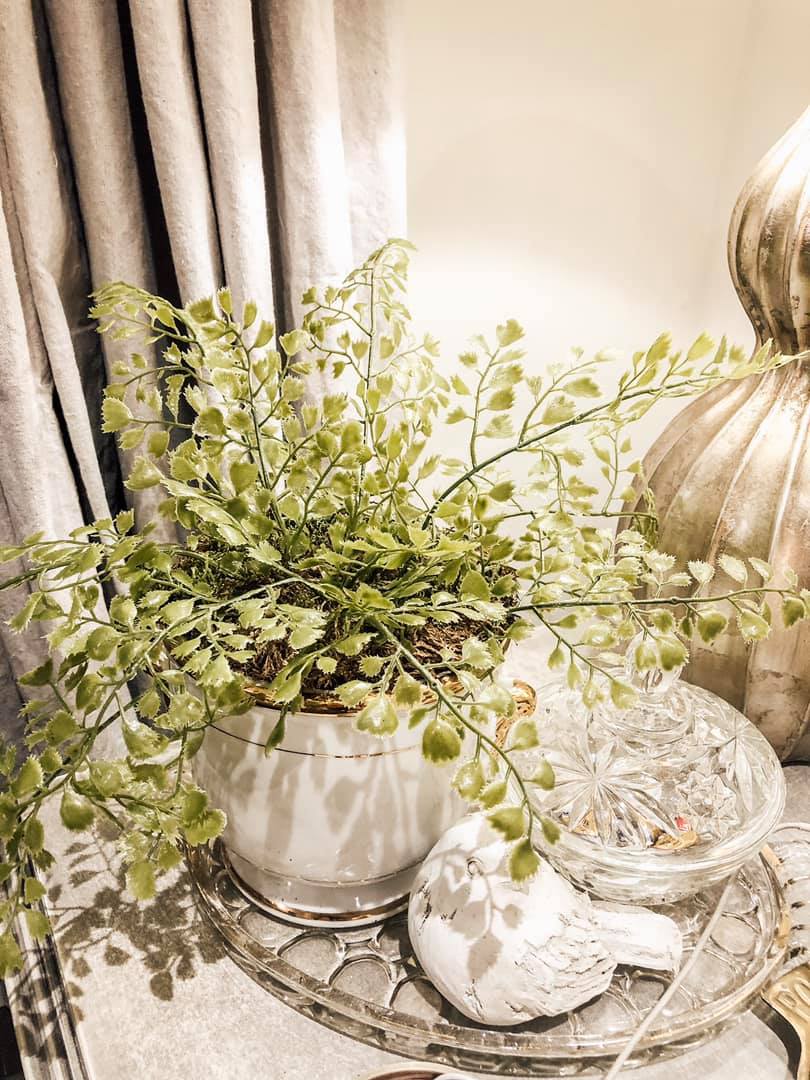 Sneak peek of last nights crafting marathon. It's been -50c here for days and I've been craving spring so I bought out the entire cities Dollar Stores faux greenery to create forest inspired floral arrangements.
I'm using every milkglass vase + bowl I have (I have a lot apparently) and filling them with floral foam, moss and my favourite greenery and I'm loving the look and feel.
Here's a couple of late night shots. I'll I take some more stylized photos over the weekend buts here's a taste of my Friday night! I think the moss adds the realistic details needed.