DIY Sneak Peak Studio Makeover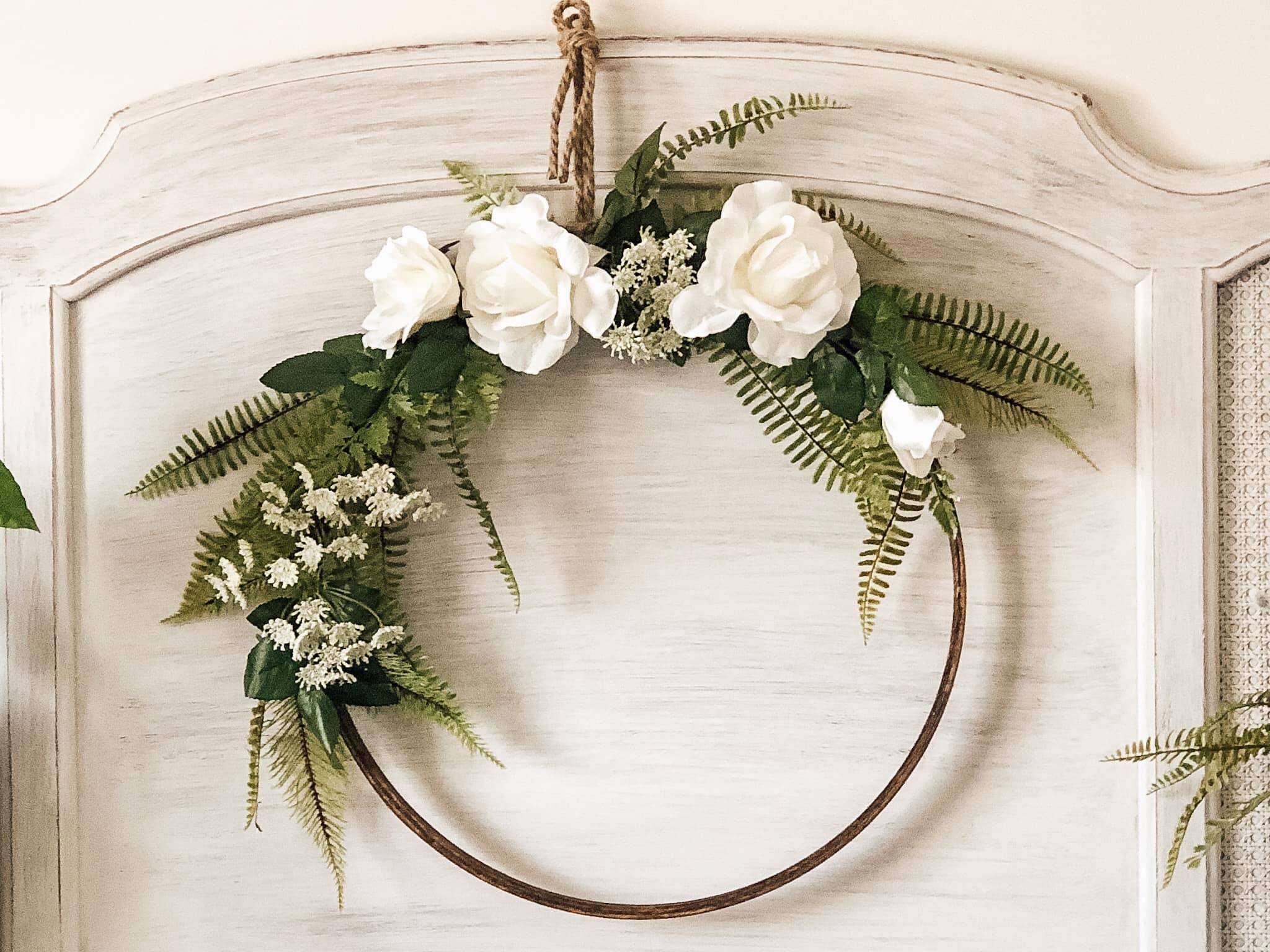 Sneak peek of one of this weekends Feng Shui Design DIY projects and there's been many!!!
The weekends been full of late nights + early morning creative flow. I get like this often 3am is the witching hour they say which could be why I love it so much!!!
Everything in this vignette has been thrifted or a budget friendly option purchased from Dollarama with the exception of the Queen Ann Lace (the little white flowers down the left of the wreath). I loved them so much I splurged on them at $9.00 a term!!! Micheal's Crafts is pricey so wait for their sales and download the app for their coupons and always check specials before making a purchase because the don't offer the deals at the till.
P.S. I'm still playing in this room so it might be a few days before I do a full reveal but I promise I will!
Supplies
1. Frame is a thrifted quilting hoop that I purchased for $5.99. It's less expensive to wait to find a thrifted hoop, they sell for between $28.00 – $36.00 at Micheal's Crafts!
2. 4 Dollar Store green ferns @ $1.25 each
3. Dollar Store stems of silk 2 white roses $3.50 each
4. 1 stem of Queen Ann Lace from Micheal's Crafts $9.00
5. Hot glue
6. Florist tape I had in my stash
7. Provincial Min Wax and 16" of 1/2" Dollar Store Jute Twine also from my supplies
Total investment $28.00
Instructions
1. First I stained the quilting hoop with Provincial Min Wax to give it s deep rich look.
2. I separated all the fern leaves from the steps and attached where I wanted them to the hoop with hot glue and florist tape.
3. I then did the same with the white silk roses.
4. Used the Queen Ann Lace as filler
5. I hung the hoop with the Jute Twine