A little spring refesh to add some whimsy and joy to any space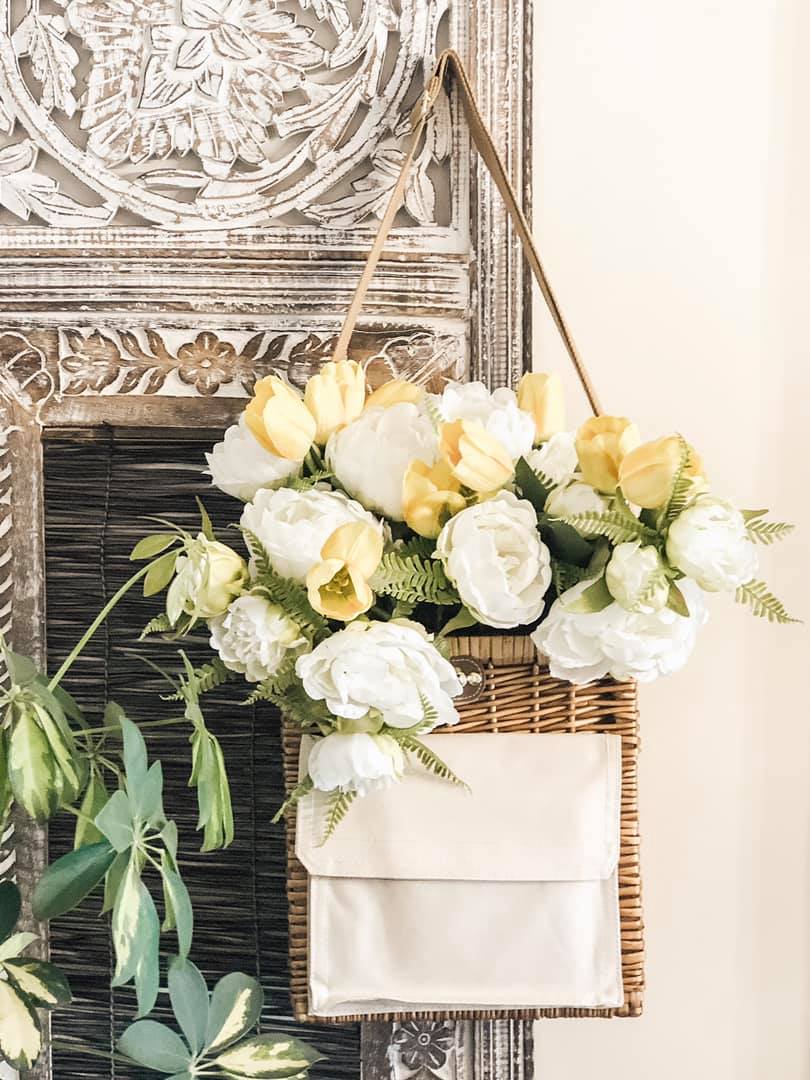 Nothings says cheer up sunshine like yellow tulips, faux or real.
A splash of yellow can add a little whimsy and playfulness to any space.
I didn't know what I was gonna do with this thrifted pick nick basket when I bought it last fall but I'm sure glad I rediscovered it in my craft closet.
I simply stuffed some tissue in the bottom of the basket and filled it with repurposed faux flowers I had in my stash. A little blowout with my hairdryer and they look as new as the day I bought them!!!
Do you have a little space that could use a little pick-me-up?
Adding a little splash of yellow to any vignette.
Shop my Look
If you love my look and DIY isn't your thing don't worry. I've resourced some affiliate links for you to shop my look.