How to Design a Winter Tablescape That Will Take You To Spring
I took our Christmas decor down on Boxing Day after the kids left from Christmas dinner. Longing for warmer weather I was so tempted to re-fresh the main floor with my beautiful white silk flowers but it felt a little too premature so I decided to embrace a bit of winter decor that will transition nicely till March when the snow begins to melt.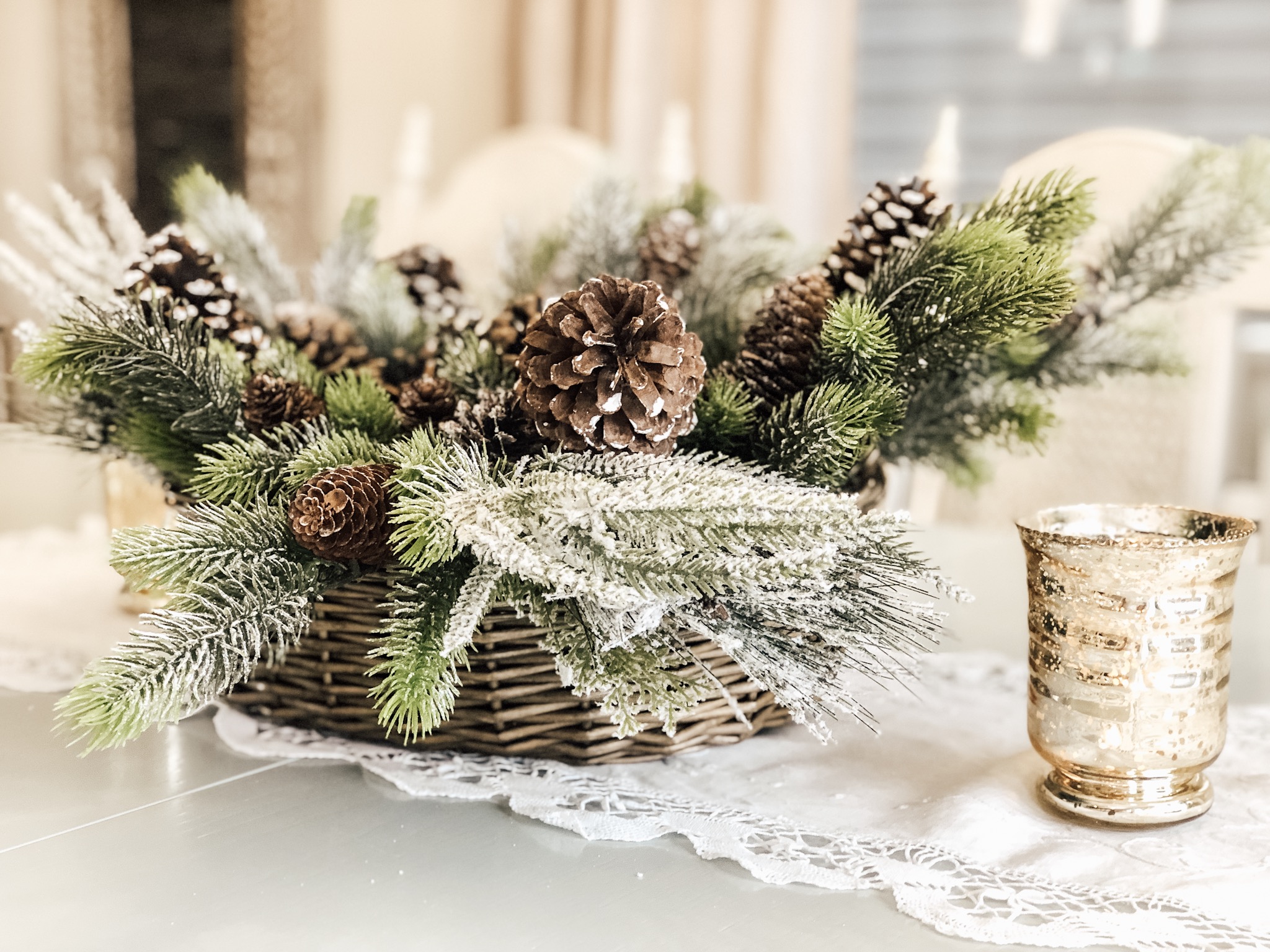 I reused the winter pine and spruce pics that I incorporated in our Christmas decor and literally plunked them into a couple of dark wicker baskets I sourced yesterday from The Village for $1.99 – $2.99 and some milk glass vases I had tucked in the china cabinet for inspirational moments such as this.
Although I have a number of milk glass bowls that would have served as a lovely base for the arrangements, I wanted the cozy and warm texture that the dark baskets create.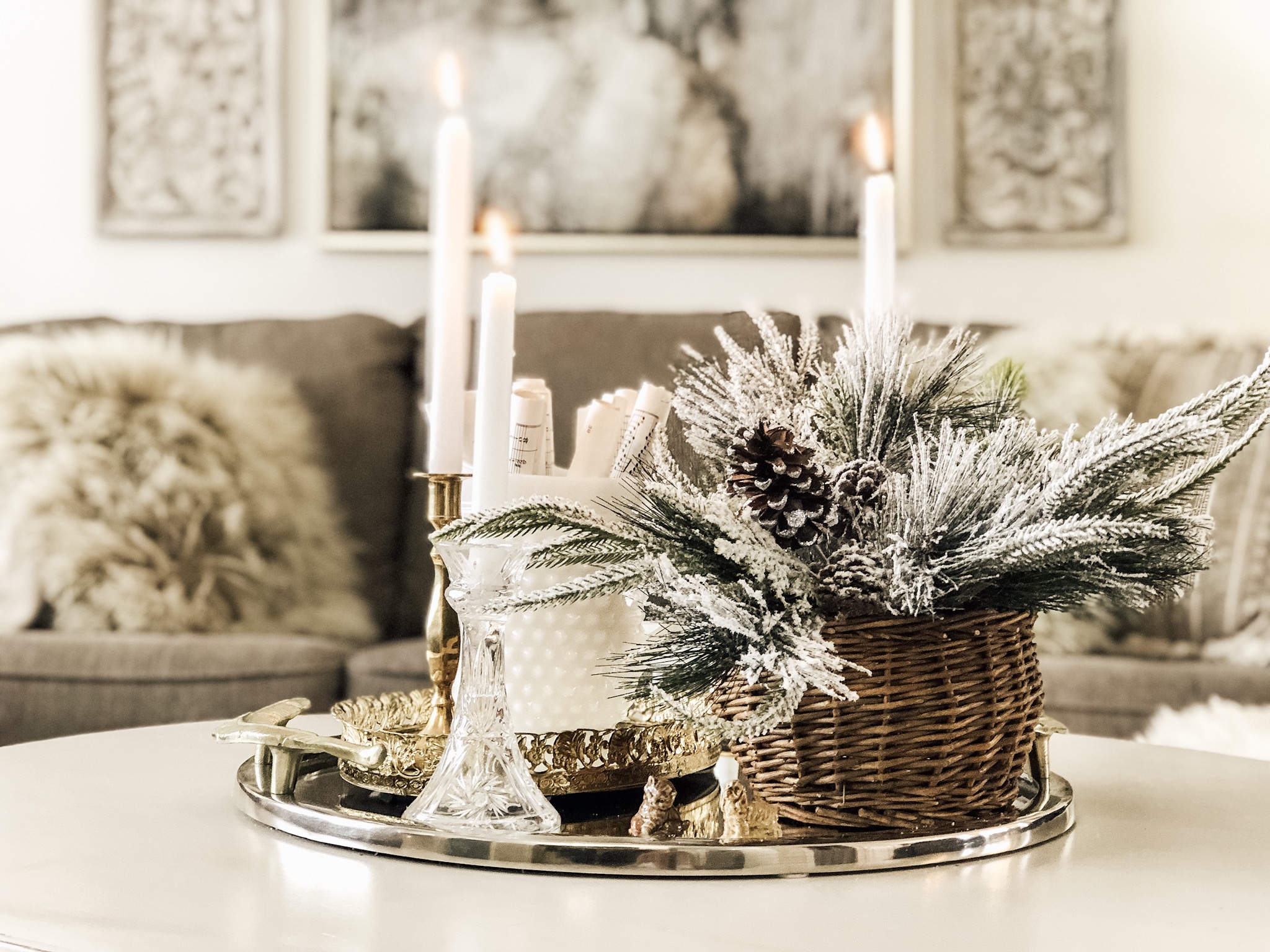 I love how this arrangement looks beautiful from anywhere you sit in the living room. I make the space feel so inviting.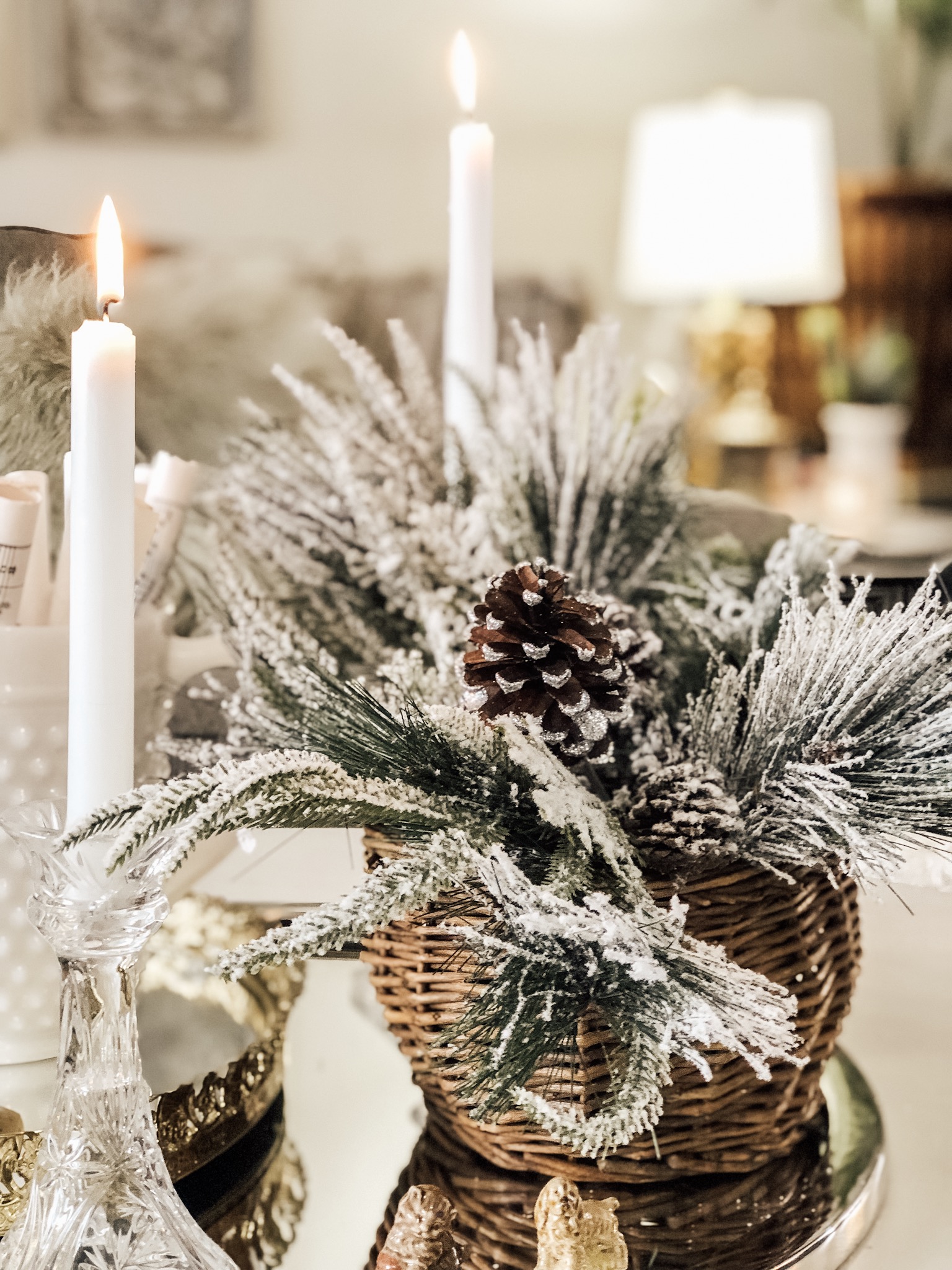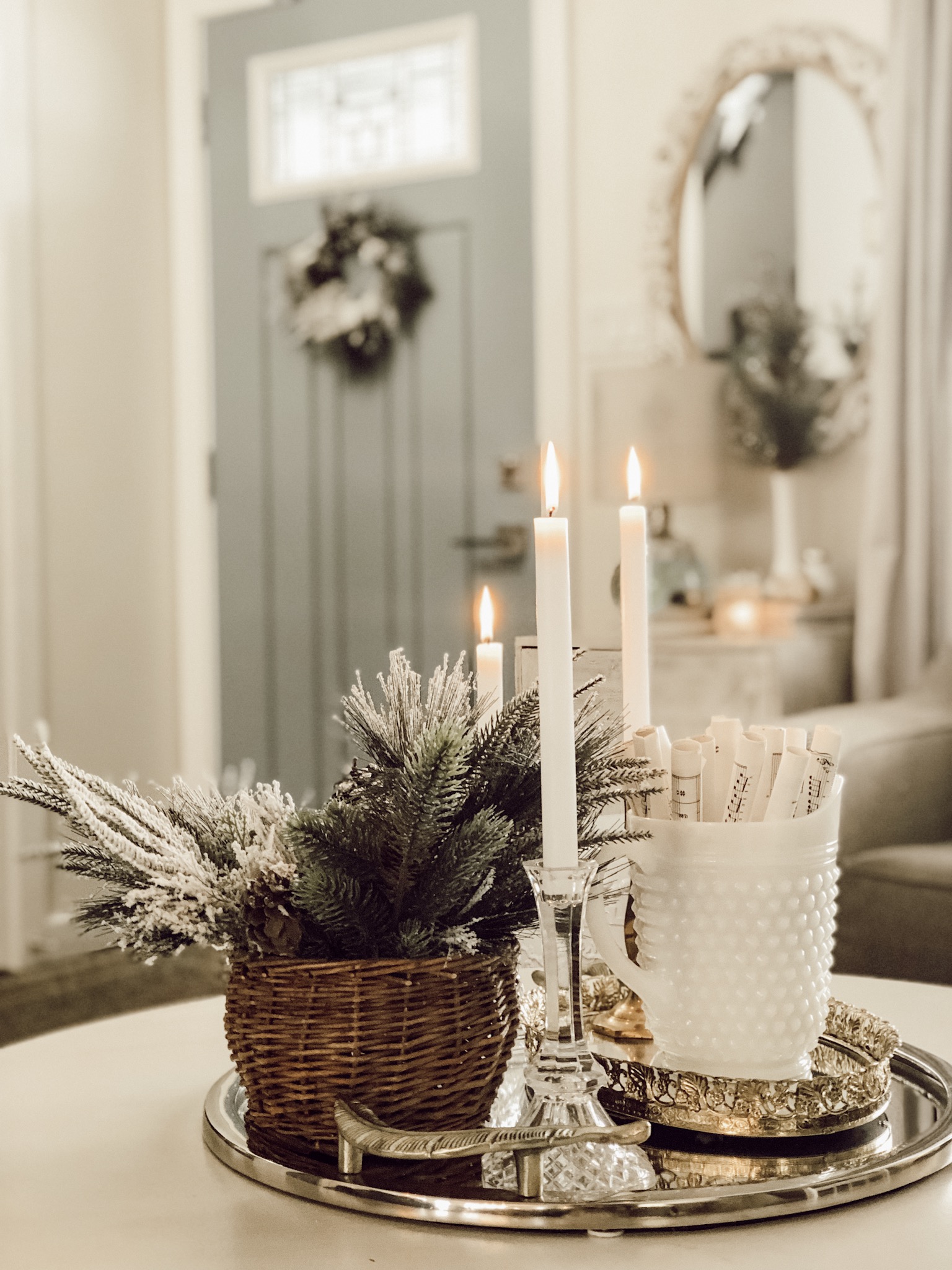 Of course I had use some of my milkglass. It just didn't feel right not to.